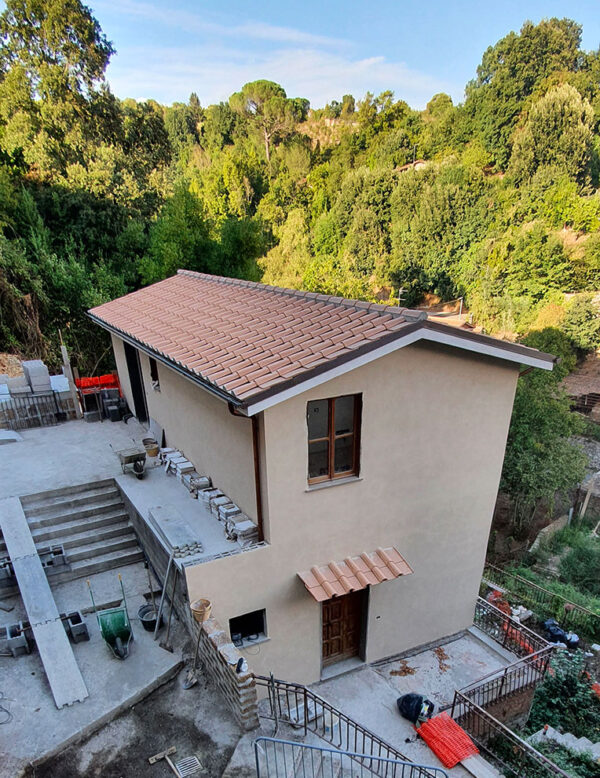 Via degli Orti, 10 - 01030 Carbognano (VT).
Born as a redevelopment project of a building abuse of the 80s of the twentieth century, in 2020 the building saw the start of works that were finally completed in 2021, bringing the structure back to life.
Carbognano, Municipal Hostel
THE HISTORY and  DESCRIPTION
The Municipal Hostel of Carbognano is part of a political project of revitalization and redevelopment redevelopment desired by the Municipality in recent years, aimed at a wider promotion and cultural and tourist revaluation of the territory. Born as a project of redevelopment of a building abuse of the 80s of the twentieth century, in 2020 the property has seen the start of the redevelopment project to bring permanently to new life the building in 2021. The hostel of Carbognano has been renovated with the precise intent not to change the charm and the atmosphere of the village, which for over 400 years has remained in its ancient part completely unchanged for over 400 years, actively contributing to keep alive and preserve its beauty and its historical and artistic value. The very location of the village of Carbognano will allow you to easily reach all the tourist gems that this territory offers: Rome (60 km), Orvieto (40 km), Caprarola Farnese palace (4 km), the Farnese (4 km), Viterbo (15 km), Lake Vico (5 km), etc.. From the main square of the village (Piazza del Comune), to the left of the facade of the church of San Pietro, is Via degli Orti. Going down, you will find on the right at number 10 the hostel of Carbognano.
For telephone contact – Municipality of Carbognano.- Tel 0761 613716